LAWN MOWING MADE SIMPLE: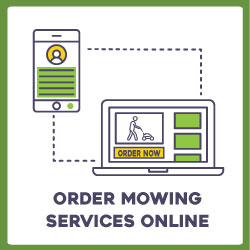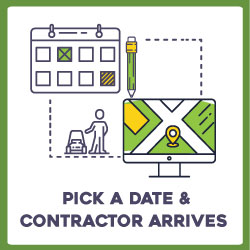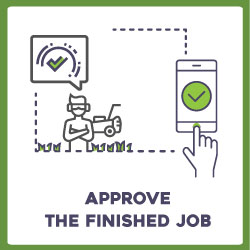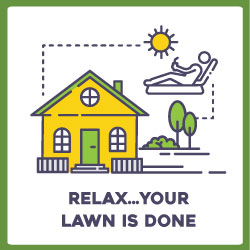 No Contract Lawn Mowing Services in St. Louis, MO
Are you looking for affordable lawn mowing services in the St. Louis, MO area? You've found us! Lawn Mowing Online is a top rated reputable lawn company with no contracts, low prices and reliable independent lawn contractors. Reclaim your weekends, let us cut your grass!
We are truly committed to getting your lawn mowed quickly and on time. Click "GET STARTED" below for a quick and easy FREE quote!
Why Customers Just Like You Use LawnMowingOnline.com
Going on Vacation
Hosting an Event or Party (Wedding, BBQ, Birthday)
Lawn Mower Broke
Ran Out of Time
Disabled, Sick or in the Hospital
Serving in the Military or Weekend Guard Duty
Rental Property or Selling Your Home

Just like Uber or Lyft, you can use our service as often as you'd like or only once... No Contracts!
"The Uber of Lawn Mowing and Lawn Care" - HGTV
LawnMowingOnline.com provides a user friendly online interface to connect customers with local lawn service contractors to allow inexpensive lawn mowing services in major cities around the United States including St. Louis, MO and all of the surrounding communities and towns.
In cities where LawnMowingOnline.com operates, use your browser to request a lawn service. Once a time and date is chosen by the user, a nearby contractor accepts your mowing request! The contractor mows your lawn and submits before and after pictures once complete to ensure quality.
The Show Me State is full of adventure and sights to see. A few of the local highlights include the Saint Louis Zoo, Gateway Arch, St. Louis Art Museum, Missouri Botanical Garden, Union Station, St. Louis Science Center, Ballpark Village, Muny at Forest Park and so much more!
Saint Louis relies on service, manufacturing, trade, transportation of goods, and tourism. STL is home to major corporations, including Anheuser-Busch, Express Scripts, Centene, Boeing Defense, Emerson, Energizer, Panera, Enterprise, Peabody Energy, Ameren, Monsanto, Edward Jones, Nestle-Purina, Olin Corporation and Sigma-Aldrich. Nine of the ten Fortune 500 companies based in Missouri are locaed within the St. Louis metropolitan area. The city has also become known for its growing medical, pharmaceutical, and research presence due to institutions such as Washington University (WashU), St. Louis University (SLU), and Barnes-Jewish Hospital. We take pride in our 2 professional sports teams: the St. Louis Cardinals of Major League Baseball and the St. Louis Blues of the National Hockey League The St. Louis Blues are the 2019 Stanley Cup Champions! One of the city's iconic sights is the Gateway Arch in the downtown STL area along the Mississippi River.